Celebrating London's cleantech women innovators
Grantham Institute is celebrating International Women's Day 2021 and Women at Imperial Week by showcasing successful innovators and their work as part of London's cleantech community. Communications co-ordinator Rosa Salazar Benazar interviewed four female founders who have been part of the Grantham Institute's accelerator programme to share their views on this year's International Women's Day theme 'Choose to Challenge'. 
There are many challenges that cleantech women innovators face in London. Women are currently underrepresented, have a harder time accessing to finance, encounter sexist behavior in the sector and often lack confidence to apply for support to scale up their businesses. Through The Greenhouse accelerator programme, the Grantham Institute actively encourages applications from women to support and scale-up their climate change business ideas.
This blog supports a social media campaign by London Sustainable Development Commission, Women in CleanTech (WiCT), Cleantech London and the Better Futures Programmes, which highlights the inspirational work and stories of women in London's vibrant climate change innovation sector.
Dr Florence Gschwend
Chief Technical Officer (CTO) and co-founder of Lixea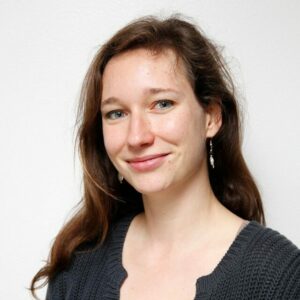 "I want to challenge the lack of diversity I encounter in the chemical engineering world, which largely consists of white males. At Lixea, we are currently building our company and taking measures to ensure we have a thriving and diverse team. For example, we are careful in the language we use for our job adverts so as not to discourage certain applicants, such as people with caring responsibilities or a specific gender, age or cultural background. We already have a very international team and a good gender balance, which we are proud of. I hope this will slowly become the norm across the sector."
---
Reka Tron
Chief Operating Officer (COO) of Multus Media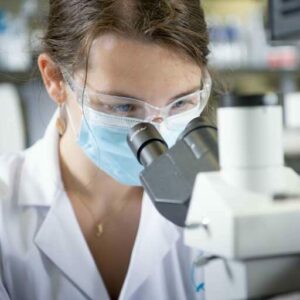 "I would like to challenge the public opinion about alternative meat. In particular, I want to show you all, how cultivated meat is best positioned to replace conventional meat. Cultivated meat is real meat grown from animal cells without the need to raise and kill animals. Regarding water, land, energy and antibiotic use, it is significantly more sustainable than livestock agriculture. I would like to show everyone how this is not only a sustainable and safe option but will also be just as tasty as meat and will form an inevitable core part of our future as humanity."
---
Andrea Jagodic
Co-founder and Chief Executive Officer (CEO) of Mana Biosystems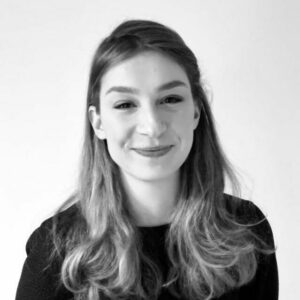 "As a woman in agritech. I am very often the only woman at the table. Just showing up and doing my job challenges the preconception of what an agritech entrepreneur looks like, and hopefully inspires more women to help address one of the key frontiers our generation: feeding our growing population sustainably."
---
Dr Zhixuan Wang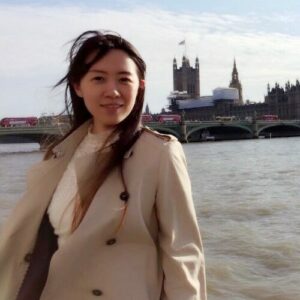 "Plastic labels generate 360,000 tonnes of waste and are responsible for producing 1.1 billion kg of carbon dioxide annually in the UK; they are typically made of fossil-fuel derived virgin plastics, adhesives, contaminants and inks. Labels are an essential and agnostic part of packaging for bottles, food products and cosmetics, featuring product information, however they are notoriously difficult to recycle due to a complex mix of layers, coatings, and contaminants."

"Biodegradables were highlighted as a critical component in developing more circular systems and supply chains by Bioplastics Europe. Our vision is to reduce plastic waste from labels entering the environment using our labels made from 100% algae. Algreen is a biodegradable, waste-free, pressure-sensitive label that mimics the performance and aesthetic of plastic labels."
Interested in support for your cleantech start-up?
The Greenhouse is a 12-month innovation programme for climate positive technology start-ups that offers early-stage (pre-seed) entrepreneurs access to business coaching with experienced professionals, a range of masterclasses, free workspace at our new headquarters in central London, and up to £40,000 in equity-free grant funding.
The Greenhouse is co-funded by the 2014 to 2020 European Regional Development Fund programme.
Applications for the next cohort will open in early Spring.
Be the first to hear by signing up to the Grantham Institute's weekly email newsletter, and receive climate change innovation news and events, straight to your inbox.
Find out more about The Greenhouse accelerator and the support that we give to female founders to scale-up their startups.